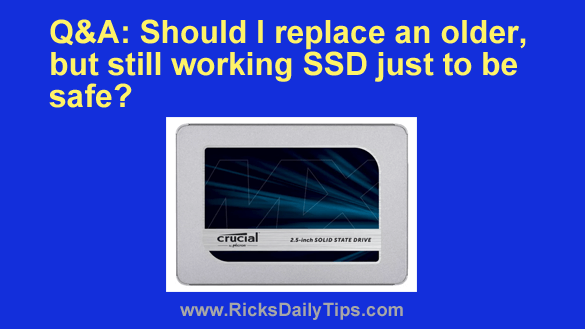 Note: The links in this post are affiliate links.
Question from Kendra:  Hi Rick. I really love your blog, especially the section where you answer questions from your readers.
If you don't mind I'd like to ask a question of my own.
Back in early 2018 the tech guy I used at the time installed a Crucial 250GB SSD in my Dell laptop and it really made it run a lot faster.
I recently read on another site that all SSDs wear out over time because they can only be written to a certain number of times.
That has me sort of worried because this drive is now four years old and I have a lot of personal files on it that I don't want to lose.
My question is do you think this drive is likely to fail at some time in the near future? [Read more…]