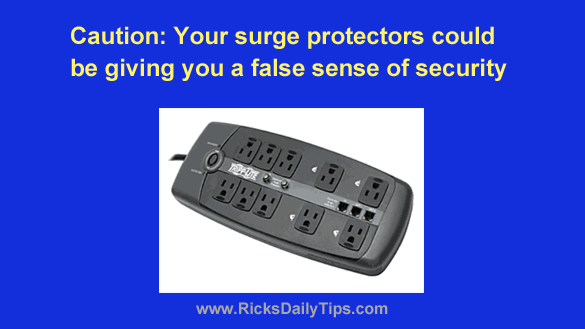 Note: The links in this post are affiliate links.
You're probably aware that lightning and power surges can damage electronic devices such as computers and TV sets.
I'm also guessing that you have your expensive tech gear plugged into surge protectors.
But did you know that surge protectors don't last forever?