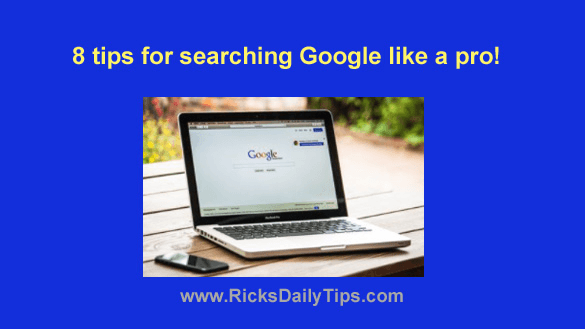 These days you can find virtually anything you're looking for with a Google search.
But as you've probably noticed, the search results pages can sometimes be confusing and cluttered with results that have little or nothing to do with the topic you're interested in.
But by using a few tricks you can eliminate many of the distracting non-relevant listings and find the info you need in a jiffy.
With that in mind, here are eight tips for searching Google like a pro: [Read more…]