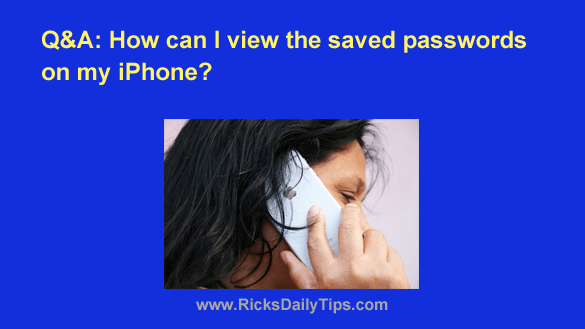 Click here to sign up for my free Rick's Tech Tips Newsletter!
---
Question from Reggie:  Hi Rick. I have a question about Safari on my iPhone.
I have an account with an online service (I'd rather not say what it is) that I've been accessing for over a year with my iPhone.
I just bought a new laptop and I want to start accessing that website on it instead of my iPhone.
The problem is I can't remember the password because Safari has been automatically filling it in for me.
Is there any way I can view that stored password in Safari so I can use it to log into the account on my laptop? [Read more…]