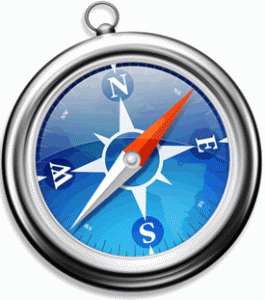 Question from Amanda: My 7 year old son frequently uses my iPad to get on his school's website, and every time he loads Safari it lists the sites I've been visiting on the "Frequently Visited Sites" page.
I'd really like to turn that off because I'd rather not have him seeing which websites I visit. Can you tell me how to prevent the "Frequently Visited Sites" from showing up?
Rick's answer:  Amanda, iOS 9 makes it very easy to prevent Safari from showing your frequently visited sites. Just follow the steps below: 
1 – Tap Settings, then select the "Safari" category.
2 – Toggle the "Frequently Visited Sites" setting to Off.
That's all there is to it. From now on your son will no longer see a list of the sites you visit when he loads the Safari app.
I hope this helps Amanda. Good luck!
Update from Amanda:  Thanks a lot Rick. Worked like a charm!
If you like this post you can get my latest tips in my weekly RicksDailyTips Email Newsletter. Sign up for free at the bottom of this page!
---
Do you have a tech question of your own for Rick? Click here and send it in!