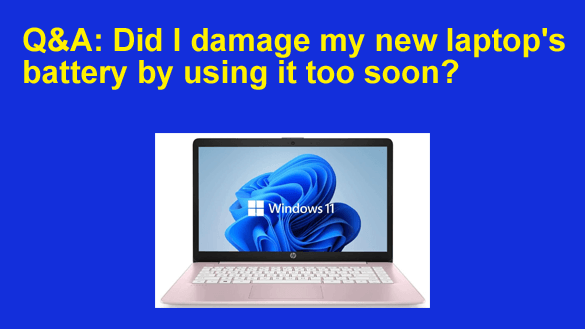 Note: The links in this post are affiliate links.
Question from Freida:  Hi, Rick. I hope you can answer a question for me.
I recently ordered a new laptop from Amazon. When it arrived I took it out of the box and immediately started using it like I normally do.
This morning I read an article that said you're supposed to charge the battery in a new laptop for at least 8 hours before you start using the laptop.  [Read more…]