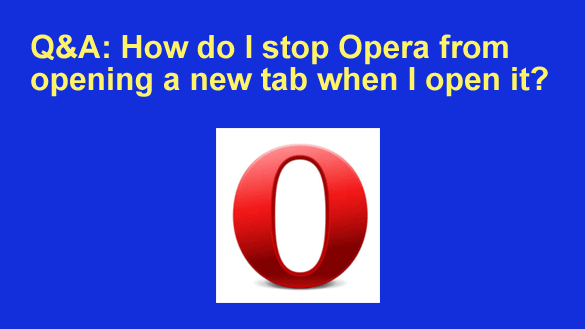 Question from Gene:  I use Chrome for most everything but I always open Facebook in Opera.
Every time I open Opera it opens Facebook by default (which is what I want), but it also always opens a new tab as the active tab.
I have to always click the X to close that new tab in order to see the Facebook tab.
How can I get Opera to open just the Facebook tab without opening a new tab along with it?  [Read more…]