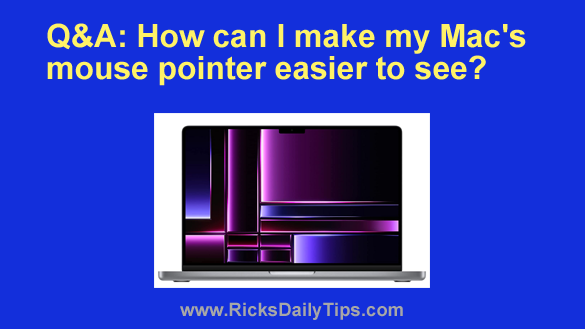 Note: The links in this post are affiliate links.
Question from Leslie:  Hi, Rick. I hope you won't mind answering a question for me.
I recently bought a new MacBook Pro and I absolutely love it except for one small problem.
I love the beautiful look of the screen but I sometimes have trouble finding the mouse cursor on it when there's a lot of stuff being displayed all at once.
Can you tell me how to increase the size of the mouse pointer on my MacBook Pro so it'll be easier to find?  [Read more…]