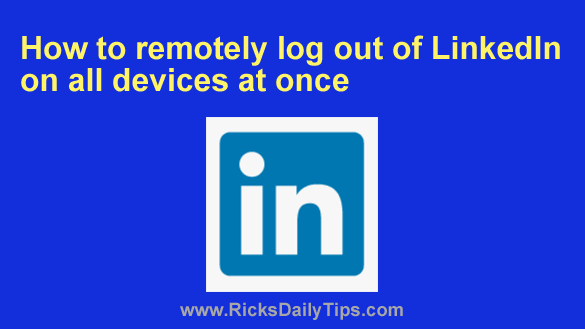 If you're a LinkedIn user you probably access your account from more than one device.
For example, you might log in at home on your desktop machine while also logging in at work on your office PC.
And of course most all of us stay logged in on our smartphones.
But here's something you might not even be aware of…  [Read more…]