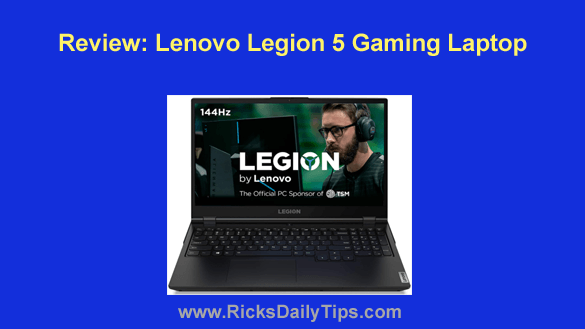 Note: The links in this post are affiliate links.
Most gamers have long preferred desktop gaming PCs over gaming laptops because of their superior power and upgradability.
However, recent advancements in CPU and video technology have reduced that gap quite a bit.
A great case-in-point is Lenovo's new Legion 5 Gaming Laptop.