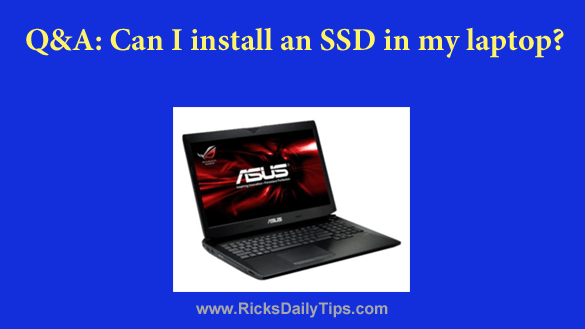 Click here to sign up for my free Rick's Tech Tips Newsletter!
---
Note: The links in this post are affiliate links.
Question from Seth:  Hi Rick. I have an old ASUS ROG G750JW laptop and I'd really like to replace the hard drive with a 1 TB SSD if it's at all possible.
I love this machine and I want to keep using it as long as I can.
My problem is, I know zilch about the technical aspects of computers. I just know how to use them to do the things I need to do.
What I need to know is a) will this laptop take an SSD, and b) if it will, where can I have one installed in Conway, SC?
Rick's answer:   [Read more…]