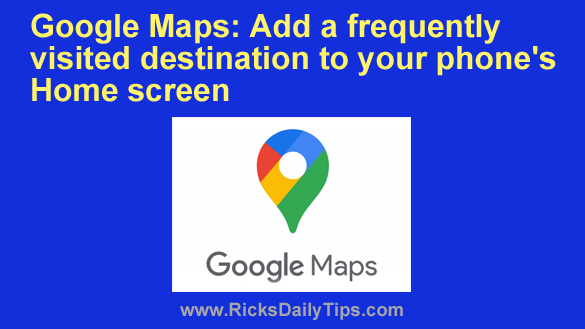 Do you often find yourself using Google Maps to navigate to the same destination?
If so, you probably do the following every time:
1 – Open the Maps app.
2 – Type the destination address into the search box.
3 – Wait for the app to find the best route from your current location to your desired destination.
4 – Tap Start.
Well, I'm going to tell you about a little shortcut that will let you open the Maps app with the route to any frequently visited destination already displayed on the screen, ready for you to start driving!  [Read more…]