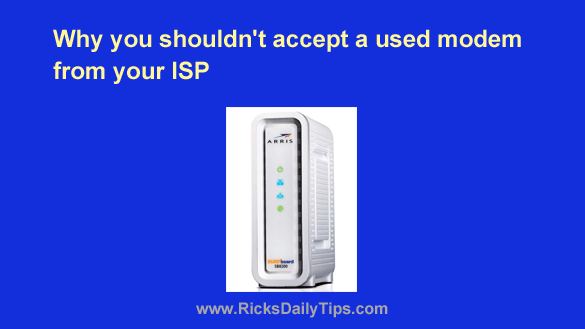 If you're one of the millions of Americans who subscribe to broadband Internet service through Xfinity, Charter or another Internet Service Provider (ISP), you most likely rent your modem (or Internet gateway) from them.
And there's absolutely nothing wrong with that, even though you can opt to purchase your own modem if you want to.
When a modem needs to be replaced, most customers who rent their modems simply accept whatever device the technician pulls out of the truck and installs for them without even giving it a second thought.
Well, that can be a very big mistake. Why? Read on and I'll explain…  [Read more…]