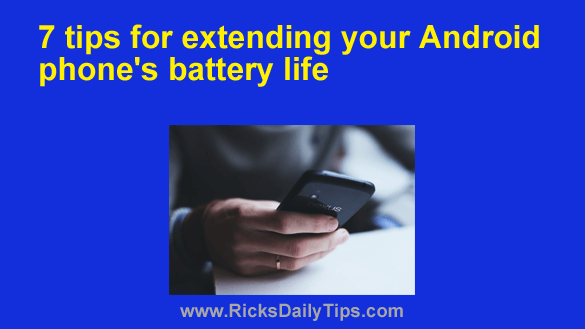 Note: The links in this post are affiliate links.
If it seems like the battery in your Android phone lasts about as long as a bowl of ice cream on a hot summer day, you aren't alone.
Short battery life is one of the most common issues that we're likely to encounter with our smart phones.
As phones have gotten thinner, faster, brighter and more powerful, their ability to drain a battery dry has increased right along with their technological advances.
If you know you're going to be in a situation where your phone's battery charge is likely to run low and shut off your phone before you'll have a chance to plug it into a charger, here are a few tips for keeping your phone up and running as long as possible:  [Read more…]