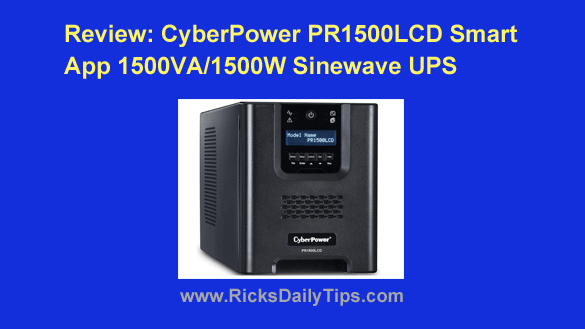 Note: The links in this post are affiliate links.
As you probably know, a battery backup / UPS device can help protect your computer and other sensitive electronic gear from the hazards and inconvenience of power blackouts and brownouts.
And if your home or small office is located in an area that's served by an unreliable power grid, it's absolutely essential that you have your computer and other important equipment plugged into one.
I've tested and reviewed a number of these devices over the years, and for the most part they have all been quite reliable and effective.
I recently had the opportunity to check out the CyberPower PR1500LCD Smart App 1500VA/1500W Sinewave UPS, and I can tell you that it's hands-down the best UPS device I have seen to date.