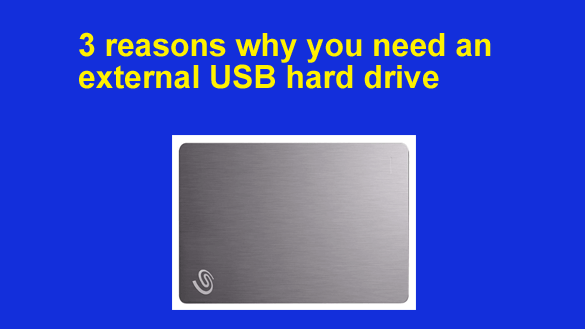 Note: The links in this post are affiliate links.
External hard drives used to be expensive luxuries that transferred data between the PC and the drive at a relative snail's pace.
But thankfully, that has all changed thanks to the proliferation of incredibly fast, yet very inexpensive external USB hard drives.
In fact, prices have now dropped to where you can pick one up starting at around $50.
I now believe that every computer user should own at least one external USB hard drive, for the following reasons:  [Read more…]