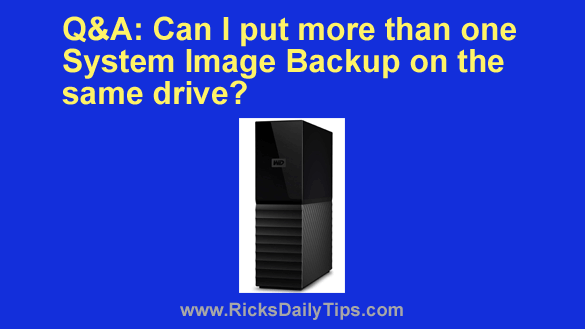 Question from Juliene:  Hello, Rick. I'm a long time reader of your blog and I've read your posts about making System Image backups with Windows.
Your instructions are very good and easy to follow.
I've made three backups so far for my laptop but I just noticed that there's only one backup on my external hard drive. I'm assuming it's the last one I made?
My question is can I store more than one backup on the same drive? [Read more…]