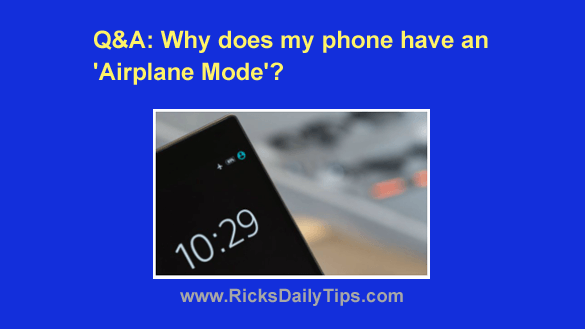 Question from Janine:  Hello, Rick. I have just finished reading an article that discussed an app that places your phone into "Airplane Mode" whenever there isn't a cell signal available.
Please don't think I'm a dummy because I'm not, but I had never heard the term "Airplane Mode" before reading that article.
Can you tell me what it means? What do phones have to do with airplanes?
Rick's answer:   [Read more…]