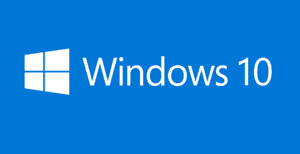 Every day I receive emails from folks who have updated their PCs to Windows 10 and subsequently discovered that they don't like it.
In most of those emails I'm asked if it's possible to reverse the update and re-install the version of Windows they were using before. 
Luckily, Microsoft allows you to change your mind if you discover that you really don't like Windows 10, but you only have 30 days from the date you installed Windows 10 to switch back to the previous version. If you wait too long, you'll be stuck with Windows 10 whether you like it or not.
This is why I strongly recommend thoroughly checking out Windows 10 right away after you install the update. Don't just install the Windows 10 update and then forget about it. Get in there and use it – a lot – to see how you like it.
Personally, I happen to like Windows 10. In fact, I think it's the best version of Windows ever to come out of Redmond.
While it's true that Windows 10 comes with a few privacy issues, they are easily mitigated (click here and here and here and here for instructions).
All of the above being said, I realize that many folks just don't like Windows 10, and that's certainly understandable. We're all different and we have different likes, dislikes and preferences.
Bottom line: Don't let the 30 day window for rolling back to the previous Windows version expire if you want to ditch it and go back to Windows 7 or 8.1.
If you like this post you can get my latest tips in my weekly RicksDailyTips Email Newsletter. Sign up for free at the bottom of this page!