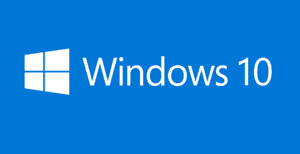 If your PC is running Windows 10 you might have noticed advertisements being displayed on your Lock Screen.
Microsoft has started running these ads as a way of making a few extra bucks to help replace the millions of dollars they are forfeiting by making Windows 10 free for the first year.
I've spoken to lots of folks who don't mind the ads or begrudge Microsoft trying to recoup some of their lost revenue, but I've also heard from plenty of others who find the ads annoying.
If you happen to dislike the new Windows 10 Lock Screen ads, you can easily disable them. Here's how: 
1 – Click the Start button.
2 – Click Settings.
3 – Click Personalization.
4 – Select Lock Screen from the menu in the left-hand column.
5 – Click on Windows Spotlight and change that setting to either Picture or Slideshow.
6 – Follow the rest of the prompts that follow.
7 – Toggle the "Get fun facts, tips, and more from Windows and Cortana on your lock screen" setting to Off.
That's all there is to it. Your Lock Screen should now be completely free of ads.
Bonus tip: This post explains how to burn files onto a blank CD or DVD with Windows 10.
---
If you think your friends would like this post, I'd love you to share it! Thanks a bunch!