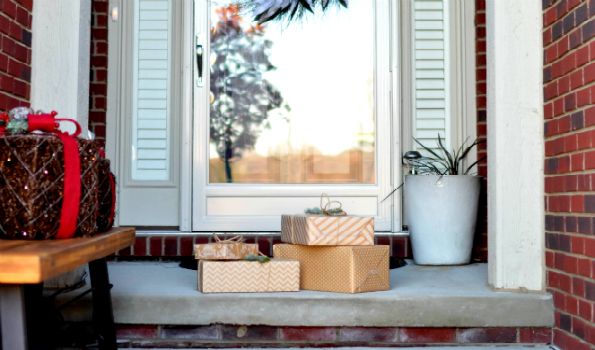 Are you familiar with the term "Porch Pirates"?
Well, you really need to be if you shop online.
Porch pirates are thieves who walk, bike or drive through residential neighborhoods checking all the front porches for packages that have been delivered but not yet retrieved by their rightful owners.
If they happen to spot a package sitting on someone's porch they'll sneak over and grab it, then hurry away from the scene as quickly as possible.
Believe it or not, porch piracy is a big deal in today's world.
With millions of consumers shopping at Amazon (#ad), Walmart.com and other online venues the thieves are virtually guaranteed to find at least one package sitting on a porch in most any residential neighborhood they choose to target.
Truth be told, "porch pirates" are operating in every town and city in America, and some of them even make their living by selling the goods they pilfer from their victims' porches.
Unfortunately, the problem is likely to get worse before it gets better, but there are several things you can do to prevent it from happening to you:  [Read more…]