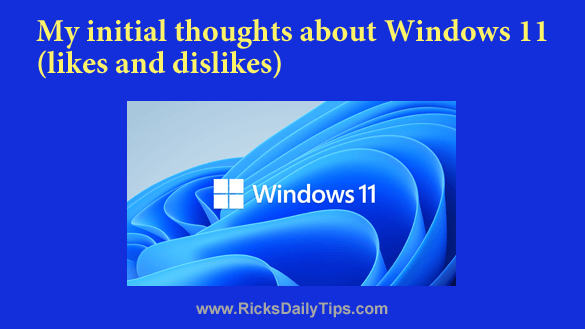 Click here to sign up for my free Rick's Tech Tips Newsletter!
---
As you probably know, I've been testing the "Preview" version of Windows 11 for a while now, and I think this is a great time to express my initial thoughts about it.
I'll just say at the outset that after using Windows 11 for a while, one word comes to mind: Pointless.