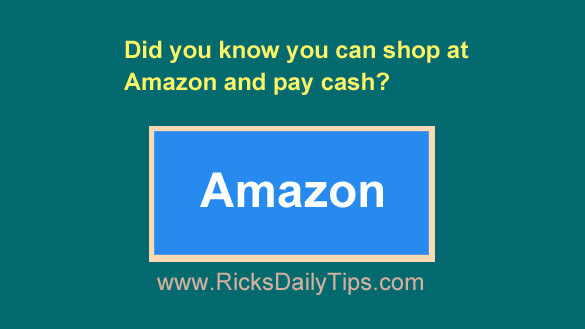 Note: The links in this post are affiliate links.
Have you always wanted to take advantage of Amazon's great deals and awesome selection of merchandise but didn't because you don't feel comfortable with using your credit or debit card to shop online?
Well, truth be told, there are actually a couple of easy ways to shop at Amazon without having to give them your card info.
In fact, I wrote a post a while back that explains how to buy Amazon gift cards locally and use them to shop at the Amazon website.
Well there's another way to shop online at Amazon without having to use a credit card: Pay with cash!
Yes, you read that correctly. You can actually shop at the world's largest online retailer and pay cash for your purchases! Here's how: [Read more…]