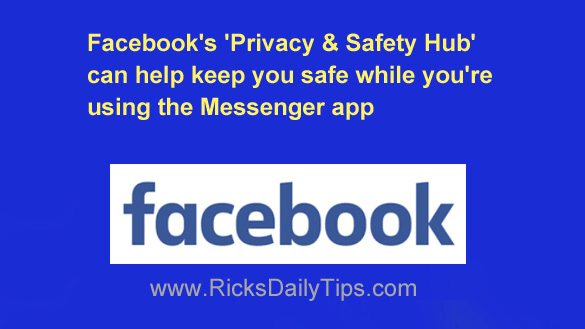 By now you're probably aware that Facebook and other popular social media sites are favorite playgrounds for the hackers and scammers of the world.
Unfortunately, those same miscreants are using Facebook's hugely-popular Messenger app to perpetrate their evil deeds as well.
I've written about several dangerous Messenger-related scams and hoaxes in the past, and I'll continue bringing you the information you need to avoid the new ones that will inevitably pop up in the future.
But today I want to tell you about a valuable resource that Facebook has created that can help you recognize many new scams the first time you see them pop up in your Messenger inbox.