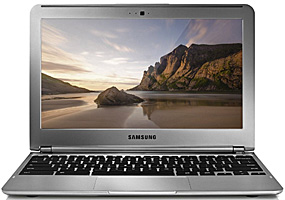 Question from Kyle:  I have a high-end Macbook Pro that I currently use for both work and pleasure. The "pleasure" part consists almost exclusively of watching Youtube videos, and I watch a LOT of them.
I'd like to purchase a good, but cheap 2nd laptop just for watching Youtube.
A friend recommended that I skip Windows this time and get a Chromebook instead.
That sounds appealing since they're designed for Internet use and their prices start at well less than $200, but I have a couple of questions to ask you before I decide:
1 – Are they any good?
2 – Do they work well with Youtube?
I'd like to spend as little money on this machine as possible, but I do want a decent laptop. Thanks in advance for your advice!
Rick's answer:   [Read more…]