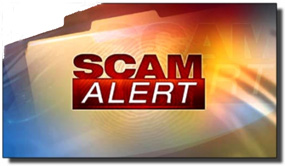 Ransomware is such a dangerous type of malware that new strains are quickly dealt with and mitigated thanks to the extra resources the antivirus companies dedicate to eradicating them.
But according to cyber-security firm Armis, the WannaCry Ransomware cyberworm is still going strong two years after it was first discovered.
In fact, it's infecting about 3,500 new devices each and every hour!
I first warned you about WannaCry-related scams scams back in May 2017, and at that time I thought the threat it posed would be quickly mitigated like all the ones before it. But sadly, that hasn't happened.
Most of the successful WannaCry attacks taking place today are hitting business computers in large organizations that aren't running the latest Windows versions and software updates.
But plenty of home computers are still getting hit as well. That's why it's important to take the following steps right now to prevent WannaCry from wiping out your files:
1 – Keep your Windows installation up-to-date.
Many Windows Updates are released to patch security holes. Allowing Windows to hum along without the latest security updates installed puts everything that's stored on your PC's hard drive or SSD at risk.
2 – Keep your programs and apps updated.
Always update your installed programs and apps as soon as possible after new updates are released. Pay special attention to your PC's "Office" suites and web browsers.
3 – Run frequent malware scans.
Your computer's antivirus program is its first line of defense against viruses, and the free version of Malwarebytes will detect and remove other forms of malware.
Keep both of them updated and use them regularly to run thorough scans on your system (I scan my systems once per week).
4 – Ensure that your PC is always running the latest version of Windows.
If your PC is running Windows 7, start making plans right now for replacing it with Windows 10 before the end of the year.
In January Microsoft will stop releasing security updates for Windows 7. If your PC is still running Windows 7 in February it'll be a sitting duck just waiting for an attack by WannaCry or one of the thousands of other viruses and worms that are out there.
And by the way, if your PC is still running Windows XP or Windows Vista, rest assured that it's running on borrowed time. Just sayin'.
If your machine is still running either Windows XP, Windows Vista or Windows 7, you basically have the following options to choose from:
1 – Do nothing and take your chances (not recommended!).
2 – If its hardware supports it, update your PC to Windows 10.
3 – Ditch Windows altogether and replace it with Linux.
4 – Replace your entire computer with a new Windows 10 laptop or desktop PC.
5 – Replace your Windows PC with an Apple Mac.
Bottom line: Ransomware is one of the most dangerous types of malware out there because it can completely wipe out all of your files in one fell swoop.
That's why it's so important to always make sure your Windows installation and installed programs are up-to-date and your system is malware-free.
The incredible persistence of the WannaCry Ransomware cyberworm proves that beyond any doubt.
Bonus tip: Want to make sure you never miss one of my tips? Click here to join my Rick's Tech Tips Facebook Group!
Note: The links in this post are affiliate links.
---
Want to ask Rick a tech question? Click here and send it in!
If you found this post useful, would you mind helping me out by sharing it? Just click one of the handy social media sharing buttons below.