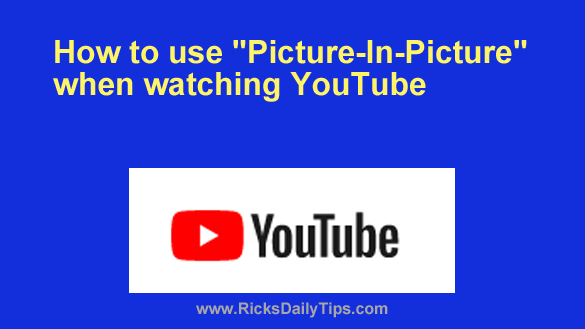 Did you know YouTube has a handy 'Picture-In-Picture' feature that allows you to watch a video in the corner of the screen while you're doing other things with your machine?
For example, let's say you're busy catching up on your email but you also want to keep up with what's happening at an event that's being livestreamed via YouTube.
Or maybe you simply want to watch a regular pre-recorded YouTube video while you're working.
Either way, you can easily watch the video in the corner of your screen with YouTube's handy 'Picture-In-Picture' feature. [Read more…]