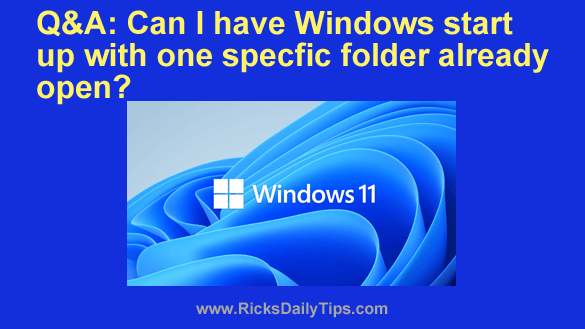 Question from Alma:  I have a computer with Windows 11 on it and I'm hoping you can answer a question for me.
Every time I use my computer I start by accessing the files in one specific folder and I keep that folder open at all times.
It's a hassle having to open File Explorer and navigate to that folder every time I turn on the computer.
It would be wonderful if I could have Windows start up every time with that folder already open so I can get right to work.
Is that possible? If it is, how do I set it up?  [Read more…]