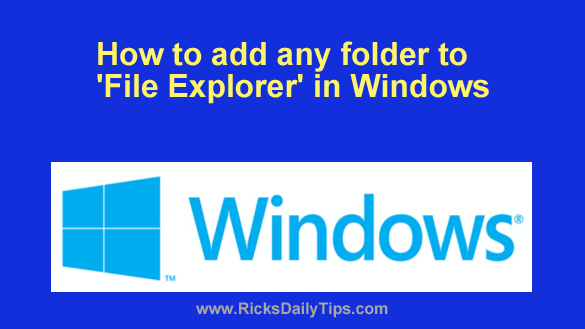 Do you find yourself opening a 'File Explorer' window and navigating to the same folder(s) on a regular basis?
If so, you can easily place a shortcut to your frequently used folders right in 'File Explorer' so you won't have to navigate to them every time.
I have several folders listed in the 'File Explorer' dialog on my work PC, and it's a real time saver!
Follow these steps to add your favorite folder(s) to 'File Explorer' on your own Windows 10/11 PC: [Read more…]