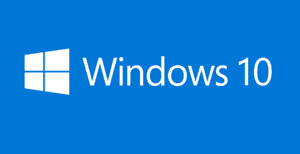 Those of us who use Windows have long been accustomed to having to make two or three mouse clicks just to shut down our PCs, but there is actually a much easier way…
Simply press the Power button!
Of course that doesn't work by default on most systems because the Power button is typically programmed to place the PC into Sleep mode.
Luckily, it's extremely easy to reprogram the Power button to shut the computer down instead of putting it to sleep. Here's how:
1 – Press the Windows+S key combination to open a search box.
2 – Type the word power into the search box, then select Power & sleep settings from the list of search results.
3 –  Click the Additional power settings link over on the right-hand side of the screen.
4 – In the left-hand column, click Choose what the power buttons do.
5 – Find the "When I press the power button" line and change the setting to Shut down.
6 – Click Save changes.
That's all there is to it. From now on your computer should shut down completely instead of going into Sleep mode every time the Power button is pressed.
But don't worry, if you occasionally do need to put your computer into Sleep mode you can certainly still do it. All you have to do is right-click the Start button, hover your mouse over Shut down or sign out, then click Sleep.
And by the way, you can always hibernate your PC when you want it to start back up with the programs and websites you were using during the current session already open the next time your computer boots up.
Bonus tip #1: This post explains how to make your PC run like new again by refreshing Windows 10.
Bonus tip #2: This post explains how to enable the F8 key for booting into Safe Mode in Windows 10.
Bonus tip #3: Want to make sure you never miss one of my tips? Click here to join my Rick's Tech Tips Facebook Group!
If Facebook isn't your cup of tea, I invite you to sign up for my Rick's Daily Tips Daily Update Newsletter.
---
Want to ask Rick a tech question? Click here and send it in!
If you found this post useful, would you mind helping me out by sharing it? Just click one of the handy social media sharing buttons below.