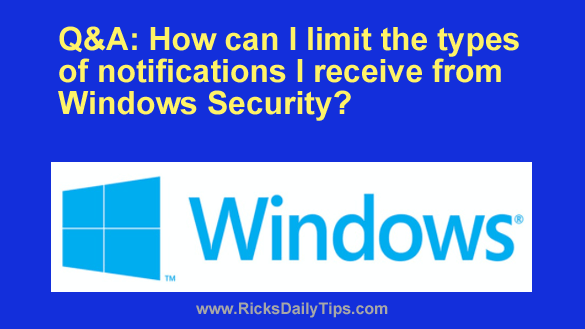 Question from Danny:  I've been reading your newsletters for over a year now, and I always learn something I can use from them.
I've read in several of your recent posts that Microsoft Defender and the free version of Malwarebytes make a good combination for security on a Windows PC.
When my McAfee came up for renewal I removed it and installed the free Malwarebytes, and so far I've been happy with that setup.
One thing I'm not happy about though is all the notifications I'm getting from Windows Security. Every day I get several of them, and most of the ones I get aren't even important.
How can I limit the notifications I receive from Windows Security to just the ones that are truly needed?  [Read more…]