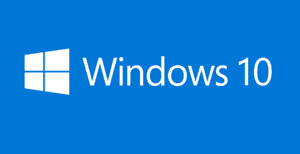 Every now and then it helps to be able to view your system's hidden files and folders, especially when troubleshooting a sticky Windows issue or trying to track down a stubborn malware infection.
A while back I wrote a post explaining how to show the hidden files and folders in Windows 8.1, and it turns out that viewing them is even easier in Windows 10. Here's how: 
1 – Press the Windows+S key combination to open a search box.
2 – Type hidden into the search box, then press the Enter key.
3 – Click Show hidden files and folders. The File Explorer Options box should pop up.
4 – Select Show hidden files, folders and drives, then click OK.
That's all there is to it! Now you'll be able to see all the files and folders on your system that are normally hidden.
Note: I recommend "hiding" the hidden items again after you have finished the task at hand. The reason Windows hides certain items in the first place it to prevent them from being accidentally deleted.
To re-hide all the normally "hidden" objects, simply repeat the steps above but select Don't show hidden files, folders or drives in step 4.
Bonus tip: Want a super-fast way to shut down your PC? Read this post!
---
Be sure to sign up for my free RicksDailyTips Email Newsletter at the bottom of this page!
If you like this tip, would you mind helping me out by sharing it with others? Just click one of the handy social media sharing buttons below: