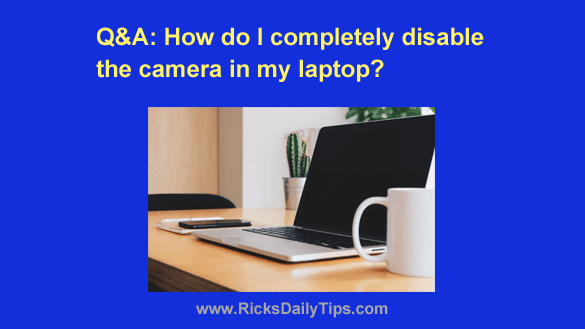 Question from Callie:  I bought a new Acer laptop that has a camera built into it.
I don't ever plan to use the camera for anything and I'd like to completely disable it.
Everything I've read so far just explains how to prevent apps from accessing the camera, but I'm wanting to disable it completely.
Can you tell me how to do that? [Read more…]