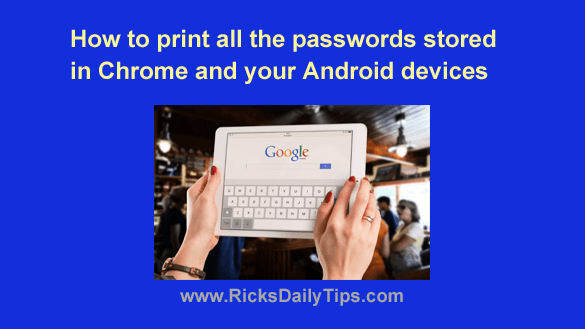 I recently wrote this post explaining how to view all the passwords that Google has stored from your Chrome browser and Android mobile devices.
That post ended up receiving a lot of attention and several folks asked questions about it.
Several folks asked if there's a way to print out the passwords that are stored in their Google accounts.