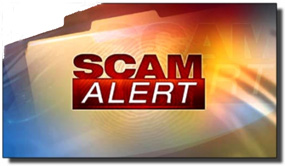 Do you allow your web browser to store the passwords to your online accounts?
I realize that stored passwords make using the Internet a lot easier, but truth be told it's a very dangerous practice.
I wrote a post a while back that explains several reasons why using stored passwords is a bad idea, but now another reason has come to light. 
A top security research firm has discovered that scammers are now using devious scripts to trick your browser into handing over your usernames and/or email addresses, and then using that information to track your activities on the Internet.
While legitimate companies have been tracking users for years using browser cookies, there are several ways of blocking that form of tracking.
However, the scripting method mentioned above cannot be blocked (or even detected) since the info is retrieved from your browser's password manager instead of from a simple cookie.
I won't go into the technical details about how this scam works, but if you're interested you can read all about it in this informative post at the "Freedom to Tinker" website. Although that post was written back in December, I checked into it and this is still a threat today.
Bottom line: If you're still allowing your web browser(s) to store the passwords to your online accounts, I strongly recommend that you end that practice right away.
You'll find step-by-step instructions for removing stored passwords from both Google Chrome and Firefox right here. It's easy, and it just takes a minute or two.
Bonus tip #1: Click here to read about some other dangerous scams that are making the rounds right now.
Bonus tip #2: Want to make sure you never miss one of my tips? Click here to join my Rick's Tech Tips Facebook Group!
---
Do you have a tech question of your own for Rick? Click here and send it in!
If you found this post useful, would you mind helping me out by sharing it? Just click one of the handy social media sharing buttons below.