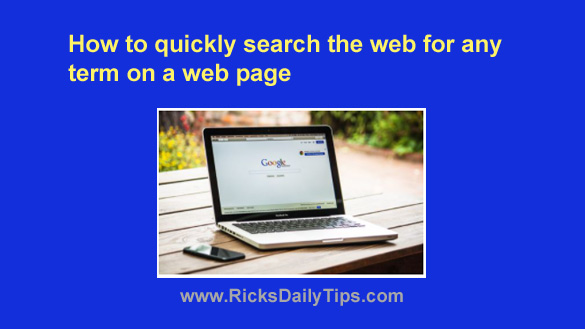 Have you ever been reading something on the Internet and encountered a word or phrase you wanted to learn more about?
If so, you probably did something like this to do a web search on that term:
1 – Highlight the word or phrase.
2 – Copy the highlighted text to the Clipboard.
3 – Launch a new browser window and use it to visit your preferred search engine's website.
4 – Paste the copied word or phrase into the search box.
Truth be told, I used to do it that way myself, but I eventually learned that there's a much faster way when using any major web browser:  [Read more…]