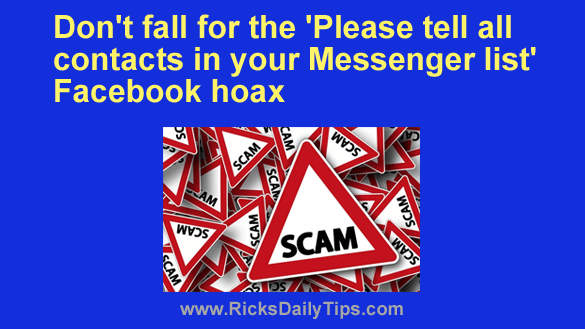 Well, an old familiar Facebook hoax is making the rounds again.
This time around it's being spread primarily via chat and instant messages, and unfortunately it seems to be spreading like wildfire.
As usual, there are several variations of this scam, and you will probably end up receiving several of them before this round of the scam runs its course.
But the above being said, the text typically reads something like this:  [Read more…]