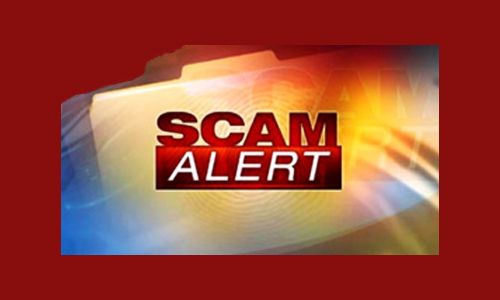 By now you're probably familiar with the terms malware and freeware, but now there's a new term you need to be aware of: Fleeceware
That's the name security company Sophos has assigned to a new class of malicious mobile apps.
These malicious "fleeceware" apps list themselves as "Free With In-App Purchases" on the app store's download page.
The problem is they create a fraudulent subscription and start charging you a weekly, monthly or quarterly fee soon after you install them.
Here's a list of known fleeceware apps that are actively stealing money from unsuspecting users: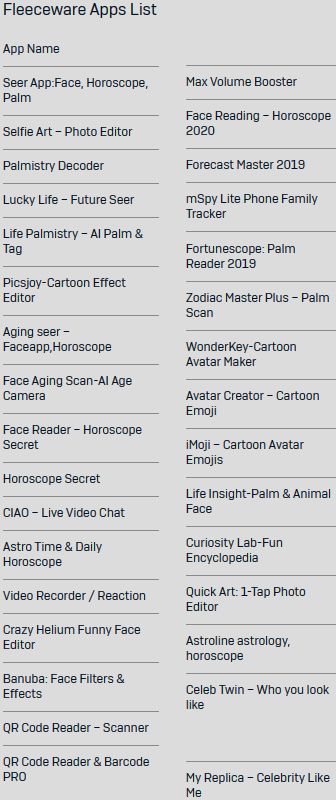 If one of the listed apps is installed on your device I strongly recommend that you uninstall it.
But before you uninstall the app you first you need to check to see if it has created a subscription in order to collect fees from you. If so, cancel the subscription first and then uninstall the app.
This page explains how to check for and cancel subscriptions on an Apple device.
This page explains how to check for and cancel subscriptions on an Android device.
Very important: After you have cancelled any subscriptions that were created by these apps you need to carefully check your bank account and request a refund for any charges that have already been deducted from your account.
Bottom line: Apps allow us to do an amazing array of wonderful things with our devices, but unfortunately a small percentage of them are malicious.
If you aren't careful just one or two malicious apps could drain your bank account dry over time.
And now, one final note: Not all apps listed as "Free With In-App Purchases" are malicious. In fact, the vast majority of such apps are completely legitimate.
If an app isn't included in the list above it's most likely completely safe. However, I do recommend checking your device for active subscriptions and your bank account for unauthorized charges on a regular basis just to be safe. Just sayin'.
Bonus tip #1: Click here to read about several other dangerous scams and irritating hoaxes that are currently making the rounds.
Bonus tip #2: Want to make sure you never miss one of my tips? It's easy! Just…
Click here to sign up for my free Rick's Daily Tips Email Newsletter!
---
Would you like to ask Rick a tech question? If so, click here and send it in!
If you found this post useful, would you mind helping me out by sharing it? Just click one of the handy social media sharing buttons below. Thanks a bunch!