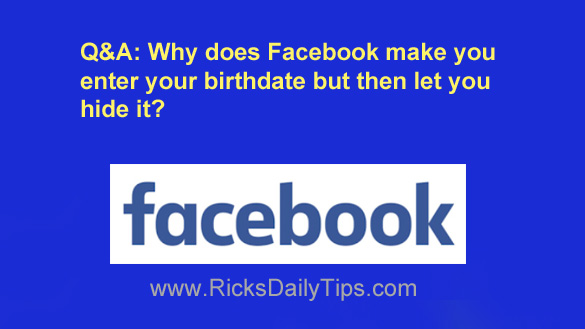 Question from Sheryl:  I just finished helping my sister set up a Facebook account and something about the setup process puzzled me.
One of the things they asked for was her birthdate. She didn't want to enter it but there was no way to skip it.
Since she couldn't avoid entering a birthdate we simply made one up.
Facebook lets you hide your birthdate from everyone but yourself so what's the purpose for them demanding that you enter it in the first place? [Read more…]