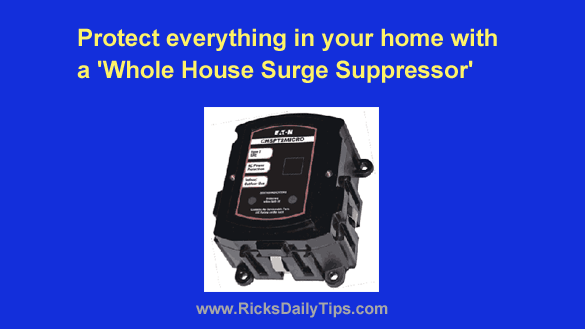 Note: The links in this post are affiliate links.
If your home is like most others these days it probably has surge suppressors plugged into the outlets that are powering a sensitive electronic device.
And some homes have one plugged into every outlet.
These portable surge suppressors are fine for protecting your computer equipment, flat panel TVs and other devices from moderate power surges.
However, if your incoming power line gets struck by lightning or a strong power surge you will likely be replacing many of those items the very next day.  [Read more…]