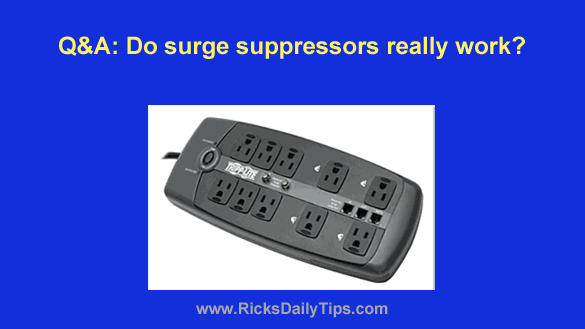 Note: The links in this post are affiliate links.
Question from Ana: I bought a new iMac from Best Buy a couple of years ago.
I also bought a surge suppressor to go with it because the salesman said it would prevent the computer from being damaged by lightning.
We had a thunderstorm last night and our power went off. It came back on a couple of hours later but now my TV, dishwasher and iMac are all dead. None of them will do anything when I turn them on.
My question is, do surge suppressors  really work?