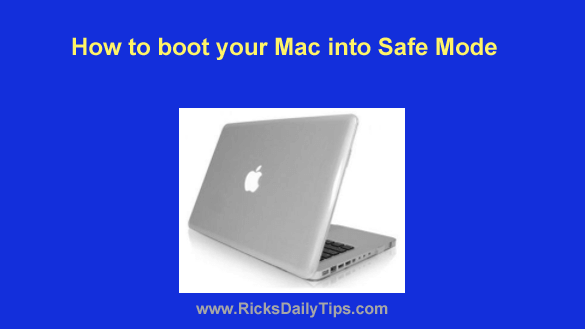 Safe Mode is a powerful tool that can help resolve software and hardware issues that are often difficult to identify while a full-blown Windows installation is running.
In a nutshell, booting a machine into Safe Mode typically loads only the operating system kernel plus just a few basic hardware device drivers.
This is basically a stripped down version of the operating system that isn't affected by any auto-loading programs or advanced device drivers.
Windows users have been booting their PCs into Safe Mode to help them track down and solve system issues for years, but many Mac users don't realize they can take advantage of Safe Mode as well.
As with Windows, it's very easy to boot your Mac into Safe Mode. Just follow these simple steps:  [Read more…]