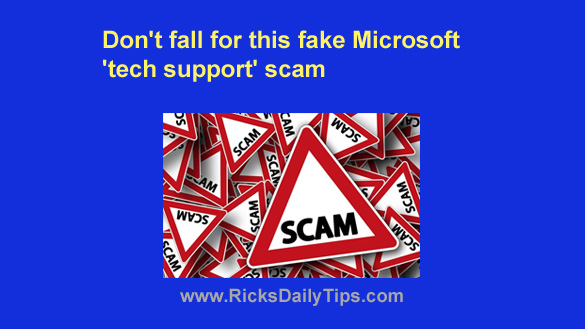 There's an old scam that keeps popping up from time to time, and I'm hearing lots of reports that it's spreading like wildfire at the moment.
A while back I wrote a post explaining that neither Microsoft nor Apple will call you to let you know that your machine has a virus.
And they won't, so if you get a call like that from out of the blue you should know right off the bat that the call is a scam. Just hang up on them.
But now there's a quickly spreading variation of that scam that's costing a lot of folks a lot of money and causing tons of grief to boot.