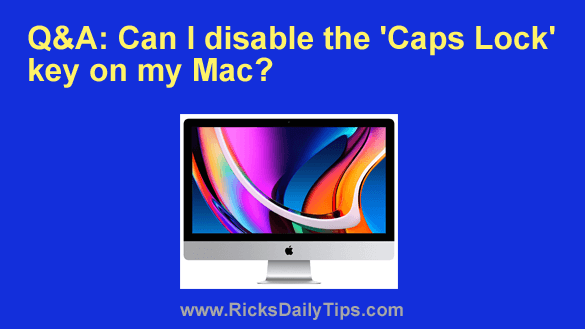 Question from Betty:  Thanks for everything you do to help us, Rick. Your tips are wonderful.
If you don't mind I'd like to ask a question about my iMac.
I'm always hitting the 'Caps Lock' key by accident and typing things in all upper case.
I read this tip that explains how to disable the Caps Lock key on a Windows computer.
Is it possible to disable it on a Mac too? [Read more…]