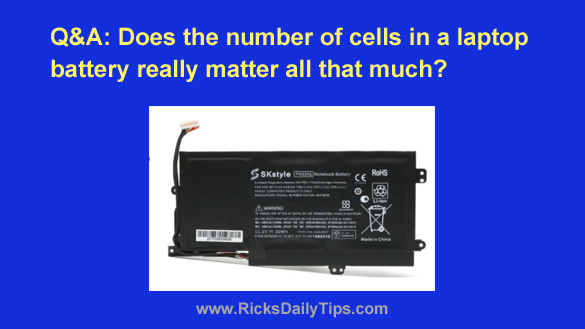 Click here to sign up for my free Rick's Tech Tips Newsletter!
---
Note: The links in this post are affiliate links.
Question from Anita.:  Hi Rick. The battery in my HP laptop went bad and I need to order a new one.
When I looked up the model number for my laptop on Amazon a thousand choices for replacement batteries came up.
What really confuses me is the number of cells each battery has. Some have 4 cells, some have 6 and others have 9.
Are more cells better? [Read more…]