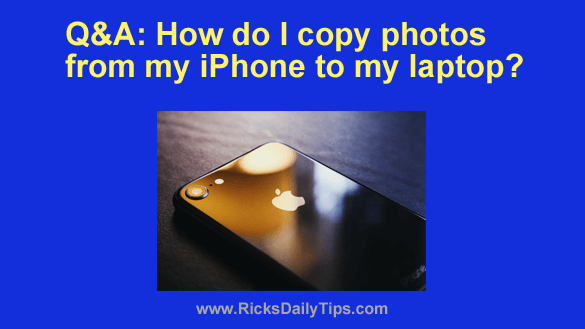 Question from Donna:  My iPhone's storage is almost full because of all the pictures and videos that are on it.
I want to copy all the existing photos and videos from the phone to my HP Envy 13 (2019) Windows laptop and then delete them from the iPhone to make room for new ones.
I know I could upload them to iCloud and then download them onto my computer, but I don't trust cloud storage and I never use it. I have iCloud syncing disabled and I'd really prefer to keep it that way.
Can you tell me how to transfer the photos and videos from the iPhone to my laptop without using iCloud?  [Read more…]