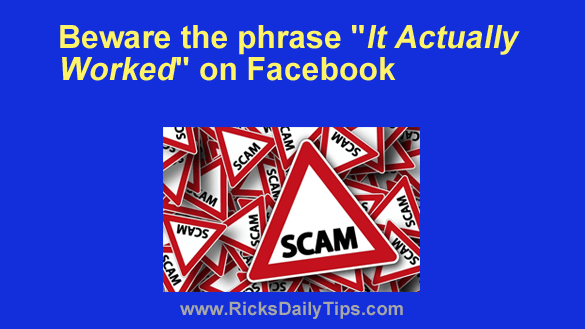 If you've had a Facebook account for more than five minutes you're probably aware that scams and hoaxes abound on there.
While the scams can be incredibly dangerous, the hoaxes are usually merely irritating instead of being truly harmful.
The thing is, the irritation these hoaxes cause can become quite intense when the same hoaxes keep popping up over and over again.
Luckily, most of the hoaxes that pop up and make the rounds on Facebook include at least one phrase that's always a dead-giveaway that the post is a hoax.  [Read more…]