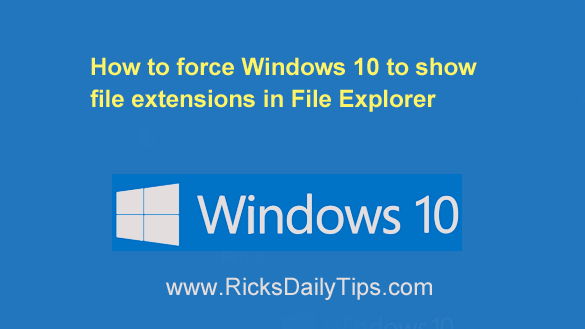 Click here to sign up for my free Rick's Tech Tips Newsletter!
---
For whatever reason, the folks at Microsoft have decided it's a good idea to hide file extensions when using the File Explorer dialog in Windows 10.
I really don't understand the thinking behind having file extensions hidden since they're so useful for quickly determining a file's type when viewing its filename.
In case you're wondering how viewing a file's extension can help you, here's a great example (and it's an important one).
Luckily, it's very easy to force Windows 10 to display the file extensions when you view the names of files in File Explorer. Here's how:  [Read more…]