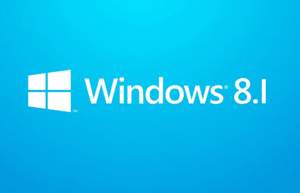 As they have with previous versions of Windows, Microsoft decided to hide "known" file extensions by default in Windows 8.1.
Why they would ever think it's a good idea to hide them is beyond me, but of course the guys and gals in Redmond have had me scratching my head in wonder for years.
In addition to making it difficult to determine a file's "type" while viewing it in a list, hiding file extensions also makes it easier for hackers to trick us into opening malicious files. Not a good thing!
As luck would have it, it's very easy to prevent Windows 8.1 from hiding file extensions. Just follow these steps: 
1 – Press the Windows+E key combination to open "File Explorer".
2 – Select the View tab.
3 – Click the Options button at the far right-hand side of the window. The "Folder Options" dialog box will open.
4 – Select the View tab.
5 – Uncheck the box beside "Hide extensions for known file types".
6 – Click Apply, then click Ok.
From now on the file extension for every file will remain visible at all times while viewing files in "File Explorer" (and all other Windows dialog boxes).