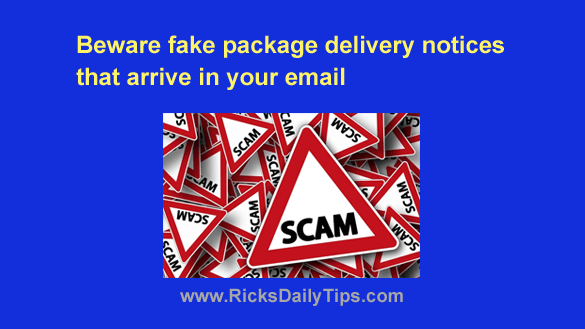 If you do much shopping online you're probably used to receiving emails letting you know that your orders have been shipped.
Many Internet retailers send out these emails as a courtesy to their customers. And they are indeed handy, especially when they contain the tracking number for an order you've placed.
Unfortunately, hackers and scammers are now sending out fake package delivery notices that could result in your login credentials for a retailer's website being stolen and/or malware being downloaded onto your computer.
The scam typically works something like this:  [Read more…]