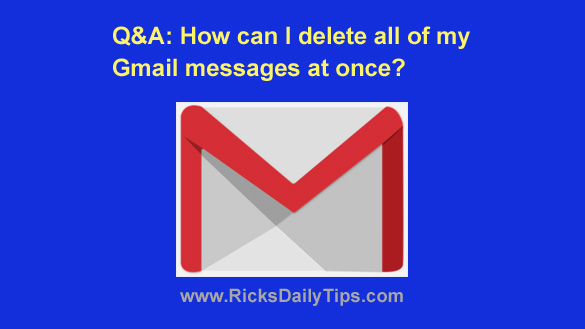 Question from Kenny:  I love your site man. Too cool!
I hope you can help me with a Gmail question.
I have over 7000 messages in my Gmail Inbox and about as many in my "Sent Mail" folder.
I'd like to wipe out all those old messages and start fresh, but it would take forever to go through there and delete them a page at a time.
My question is do you know of a way to delete all of my Gmail messages at once? [Read more…]