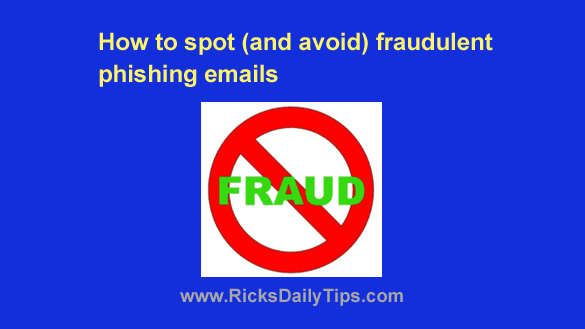 It seems that fraudsters are all over the Internet these days, and many of them spam us with messages that turn up in our email inboxes on a daily basis.
And they're pretty good at producing some rather legitimate-looking, and fairly convincing messages too.
If you've been using the Internet for any length of time, you've no doubt seen a bunch of them.