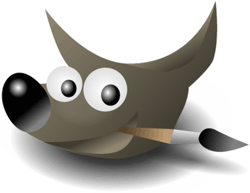 Question from Lee:  Rick, I have a problem that I just can't figure out. I got an email from Gimp yesterday morning letting me know that there's a new version available, but I can't seem to download it.
Every time I click on the download link my Avast Anti-virus keeps blocking it. Do you think it would be ok to turn off Avast long enough to download and install the new version of the software?
Rick's answer:  Lee, Avast keeps blocking your Gimp download because the site you're trying to download it from contains malware. The email you received is a scam, and it's been going around for a while now. A lot of computers have become infected with viruses after the recipients clicked on the fake download link.
You were one of the lucky recipients of that scam email because Avast recognized the threat and blocked the download before it could harm your Windows installation. It's important to remember that email is one of the primary methods of delivering malware. It's always a good idea to avoid clicking the links in an email unless you are absolutely certain that it is legitimate.
All of that being said, if you're still interested in downloading the latest version of Gimp, you can do so right here.
---
Do you have a tech question of your own for Rick? Click here and send it in!
Need expert computer help? Click here to read about the services that I provide.