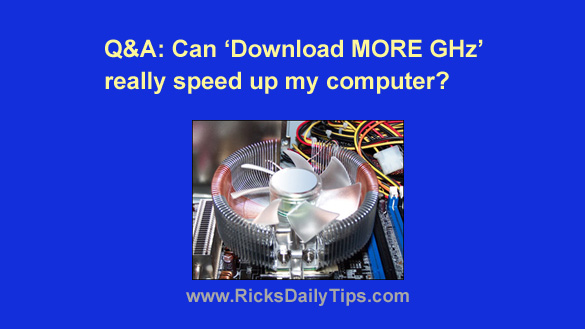 Question from Sue:  This morning someone told me about a website called Download MORE GHz that claims to speed up your computer by making the CPU run faster.
I Googled it and checked out the website, and they have a good sales pitch (even though the service is supposedly free).
The problem is I've learned to be skeptical about things like this on the Internet.
I was wondering if you recommend them or not. Any guidance would be much appreciated.
Rick's answer:   [Read more…]